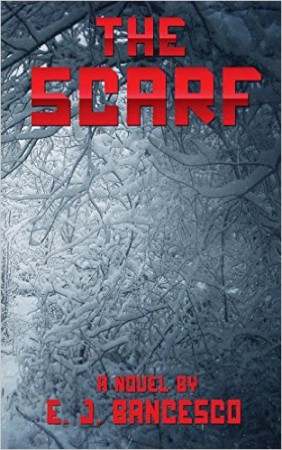 The Scarf : E. J. Bancesco
The Scarf
Romania, 1967. Bucharest teenager Clovis Dorian visits his grandmother in the remote countryside village of Rusalca, and all seems well … for a while. But a serendipitous liaison with a beautiful movie star and a run-in with Communist Party apparatchiks lead Clovis to become entangled in the Romanian underworld–and to discover truths about his nation and himself that will change him forever.
Part political thriller, part coming-of-age story, The Scarf is an elegant phantasmagoria of love and hatred, beauty and horror, offering a unique perspective on the struggle against the brutality and injustice of Eastern European communism at its apex.
Born in Bucharest, Romania, E. J. Bancesco graduated from the Institute of Architecture in Bucharest in 1975. In 1983, he and his wife immigrated to the United States and they established their home in Boston, Massachusetts. In 2005, he accepted the position of Principal at an internationally renowned architectural firm, and since then, has been practicing his profession domestically and across East Asia. He and his family currently live in Chicago, Illinois.
Passionate about art, literature, and music, Bancesco is also a tireless writer. His first novel, Adrift (2016), was published by All Things That Matter Press. The Scarf is Bancesco's second novel.
Book Links
Facebook
Twitter
Goodreads
Amazon Author Page
On Amazon
More Great Reads: