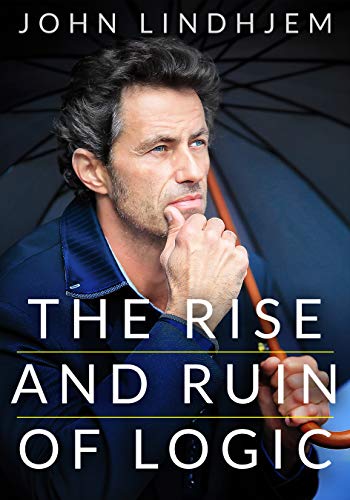 The Rise And Ruin Of Logic : John Lindhjem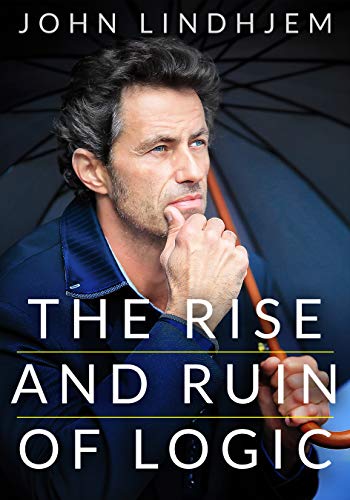 Me, Myself, and Life's Characters. I am "Thought" the adventurer. Let me tell you a tale about your birth…
Long ago, in a thorough search for more, Logic the separatist broke away from his roots and gave birth to his own children of madness. As Thought lays the foundation, Logic the capitalist begins to Rise and Rule. Hence, the beginning of the here and now.
We have lost our guide while many have turned to spirituality; the big business hoax to reclaim themselves only to find how crippled they are. Hence, it is "Time to fire the Guru".
Have you ever felt that there was more to life than the 2D images we're used to seeing? Well, there is. Life is full of colourful 3D characters like Logic, Thought, Fantasy, and Emotions.
This book is also about Greed, Logic the planner and soul destroyer, money, holy phantasmagoria, and crass materialism.
What these characters do is to form a synergy, working together like a well-oiled machine to ensure that our lives go smoothly.
Ready to get in touch with them? You're in luck because I can help you do so! There's no need to make drastic changes to realise your potential; all that's required is patience, willingness, and commitment to make the necessary changes. You needn't feel bad if getting to your desired endpoint takes more time than you've budgeted for, simply go one step at a time, and you'll amaze yourself with your level of measurable progress in no time!
Awareness is the ultimate form of recognising all things around us. It helps us review all that we've done, and also shows us new ways to improve our states.
This book will help you figure out all the various ways to be at one with all of life's characters because that's the sure-fire way to discover yourself and live a stress-free existence. It's only when you're conscious of yourself that you're able to see the world for what it is, and not what society has painted for us.
With the aid of this manual, you'll be able to embrace every part of your life and not just the ones you like. We wouldn't be at peace if we didn't at least try.
In summary, this book is food for thought and a captivating story about the birth of attitudes. Sit down, enjoy a good read, and be radically transformed.
Book Links
Website
Facebook
Twitter
YouTube
Amazon Author Page
On Amazon
More Great Reads: