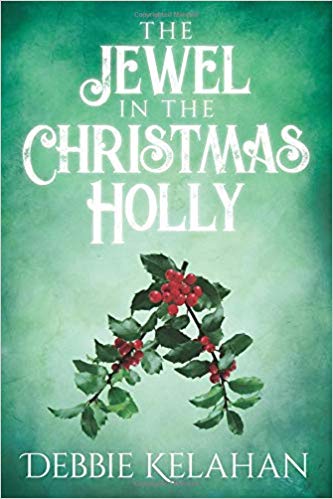 The Jewel in the Christmas Holly : Debbie Kelahan
The Jewel in the Christmas Holly
When a medieval peasant girl named Nan receives some holly for Christmas, she unknowingly incites an evil spell from a mysterious book read by Lord Robert, ruler of the town of Lamington where she lives, erasing Christmas forever.
After some unsettling events, Nan is sent to a monastery with the lady of the castle's maidservant and the castle guard—who has a hidden life of his own—to learn about her disturbing link to Lord Robert's book.
At the monastery, she discovers a cavity in the book for a missing jewel with close ties to malicious fairies looking for nothing short of revenge!
With the help of good fairies from a kingdom where a wicked and illicit fairy ruler reigns, Nan goes on a perilous mission, while a dark spirit lurks, to find the lost jewel that can break the spell and bring Christmas and peace back to Lamington.
Book Links
Facebook
Amazon Author Page
On Amazon
More Great Reads: