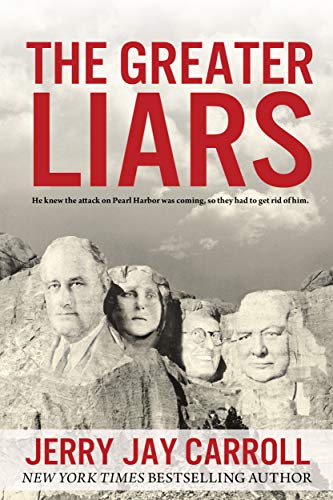 The Greater Liars : Jerry Jay Carroll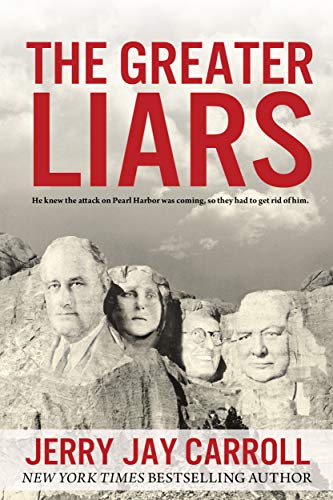 This age of conspiracy makes it far easier to believe the White House kept secret its knowledge that the Japanese fleet was about to attack Pearl Harbor. But there was a reason.
Although almost defenseless, the U.S. had to get into the world war before England gave up the fight. "A bloody nose" would do it, President Roosevelt said.
After Lt. Lowell Brady tried but failed to warn the Pacific Fleet, he was bundled off to the hottest war fronts in the certainty he would never come back. He proved too slippery as Smithsonian researcher Harriet Gallatin learns in an oral interview at a home for indigent soldiers and sailors after the war. But there are still big reputations at stake. They must now run for it.
This continues The Great Liars: "A riveting adventure…The fast-paced story successfully juxtaposes Brady's own first-person remembrances and Gallatin's initially skeptical analysis of the man… Carroll believably brings both historical and fictional figures to life while slowly and skillfully unreeling Brady's story, which shifts back and forth between World War II and the early 1950s."– Kirkus Reviews.
"This meticulously constructed thriller from Carroll delivers healthy doses of political conspiracy, paranoia, and pulse-pounding suspense."–Publishers Weekly
Book Links
Facebook
Twitter
Goodreads
Amazon Author Page
On Amazon
More Great Reads: