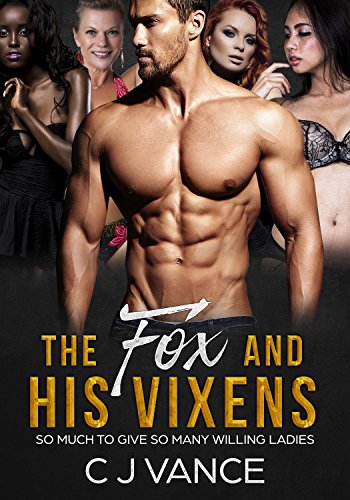 The Fox and His Vixens : C J Vance
The Fox and His Vixens: So Much to Give So Many Willing Ladies
Brad "Fox" Brady is thirty-three years old and a returned service man – a special forces veteran who fought in the hot spots of the world. During his tours of duty, he found many willing women who welcomed him into their beds. He was the handsome rugged service man who seduced women of all ages and races, and he did it easily.
On his return to civilian life, he helped establish a security service that specialized in the difficult jobs that others wouldn't touch. The service came about after meeting the "other" family that his wayward father had kept secret from him and his mother.
With both his father and mother departed from his life, he was alone.
The other family welcomed him into their lives ……. especially his step-mother and step-sister who also welcomed him into their beds, becoming a new constant in his life.
This was the start of a new series of sexual adventures. In this story, he tells of the smorgasbord of girls and women that he had seduced (or been seduced by) in the last fifteen years.
He tells of losing his virginity to his next door neighbour at eighteen. He was never short of a sexual partner from that time forward, including one of his high school teachers just a couple of years after his graduation.
Then he thought that he had met a lady who would be immune to his charms. His assignment was to look after a young lady who was a member of a religious order. It just took longer ….. and she became his greatest lover, and source of other ladies to join them both in sexual encounters.
No woman, irrespective of their age, race, profession or marital status, was safe from his charms.
Book Links
Website
Amazon Author Page
On Amazon
More Great Reads: