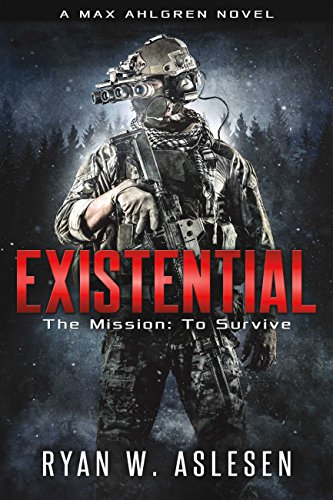 Existential : Ryan W. Aslesen
Existential: The Mission: To Survive
It was supposed to be just another mission…
Buried deep in the rugged Alaskan wilderness lies a secret that could alter the future of mankind—a secret that billionaire Elizabeth Grey has invested millions in solving. But when the dig goes silent and all attempts at making contact fail, an elite team of battle hardened military contractors is brought in led by former Marine Max Ahlgren, a warrior haunted by his past.
While the mission to make contact and rescue a team of scientists and engineers working on an "archeological" project seems like an easy payday, once on ground, the team discovers the grizzly truth that this is no ordinary rescue. Max and his men find themselves in the fight of their lives against a nightmarish enemy like nothing they have ever seen. In what quickly becomes a struggle for survival, the world's greatest soldiers will encounter the universe's ultimate terror in a battle that puts all of humanity at stake.
No Backup. No Escape. No Hope.
Book Links
Twitter
Goodreads
Amazon Author Page
On Amazon
More Great Reads: