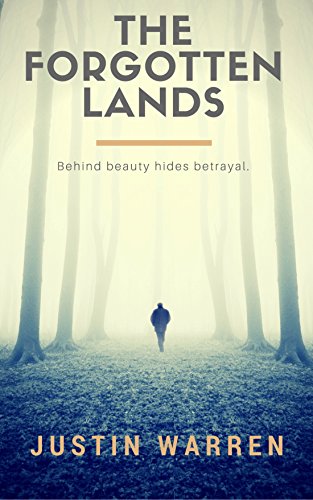 The Forgotten Lands : Justin Warren
The Forgotten Lands
Dylan Harper is a young, up and coming detective with a point to prove. But when he and his mentor Detective Joe Gardella are summoned to the office of the Chief of Police and given an assignment that is outside their jurisdiction they sense that something is up.
Sent across the country to investigate the disappearance of a small town newspaper reporter who hasn't been seen or heard from in four days, Harper and Gardella will be a long way from home and working on their own.
But almost as soon as they arrive on the scene Harper becomes aware that someone is watching them. As the detectives begin to sift through the evidence and zero in on a suspect, strange things start to occur.
Chasing down a lead late one night Harper glimpses a shadowy figure lurking in the fog and after a frantic search, all he hears is an eerie laugh trailing off into the mist. The next morning Harper wakes to find his tyres slashed and then Gardella is called back to the city leaving Harper alone and exposed.
When someone scrawls a mysterious set of numbers on the wall of Harper's hotel room it sends the case in a whole new direction and threatens to destroy his career before it's even truly begun.
More Great Reads: