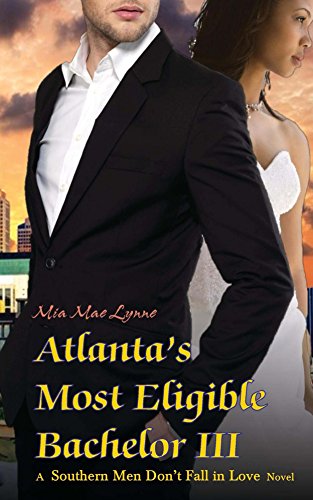 Atlanta's Most Eligible Bachelor III : Mia Mae Lynne
Atlanta's Most Eligible Bachelor III
In Douglas Arthur Bader's perfect world, everything is coming up aces. He's about to give up his title as Atlanta's Most Eligible Bachelor to be with the woman of his dreams, so why does he keep having nightmares of losing the last woman he loved?
Lisa Dunbar never thought she'd settle down, but with a baby on the way and an attorney waiting at the altar, how can she say no?
Of course, "I do" might not be all it's cracked up to be when her new husband decides he knows best and her life of independence has a new catch to it.
"I now pronounce you husband and wife…"
Will Doug learn to let go of the past before it destroys his relationship with his new wife? Will Lisa be able to accept Doug's control for the love he intends it as?
Can they find happily-ever-after in the South, before burning up in the heat between them?
Only one way to find out…
More Great Reads: