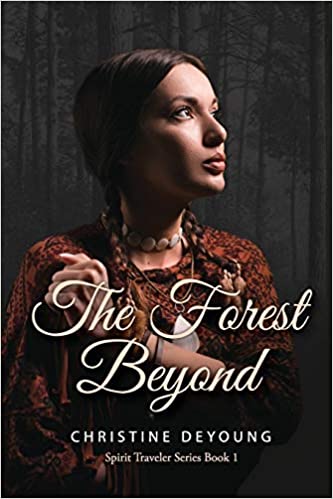 The Forest Beyond : Christine DeYoung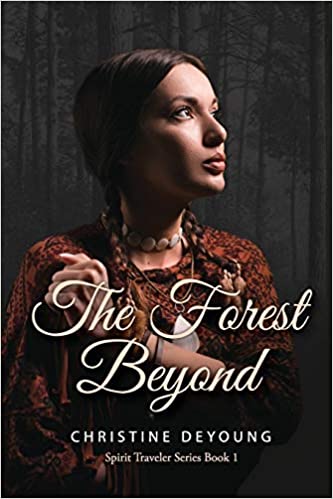 Two stories blended into one.
On the one side, Charlotte is up against a jealous ex-boyfriend who is determined to disrupt her life and break up her relationship with handsome new guy, Brock.
On the other side, she has an amazing ability to transfer her Spirit into the body of a Native American Osage girl living in the past named Indigo. When she learns Indigo is to marry a warrior named Stomping Bull, Charlotte is torn between her life in the present and wanting to stay in the past.
In 1988, Charlotte is ready to turn 16 and finally have some independence. She also longs to have a steady boyfriend, and when handsome new guy, Brock, comes to town, she thinks he is just the one she has been looking for. But, a jealous ex has other plans and he keeps disrupting her dates making it hard for her to find any happiness.
One day when she is walking with her dog in the forest, she has an out-of-body experience. Her spirit travels back in time into the time when the Osage Nation roamed Arkansas. When she meets her apparent soon-to-be husband, Stomping Bull, she quickly falls in love.
As she goes back and forth between Charlotte's life and Indigo's life, it gets harder for her to decide which life she wants to live. Which life will she choose? Which one will be safer?
Book Links
Website
Facebook
Amazon Author Page
On Amazon
More Great Reads: