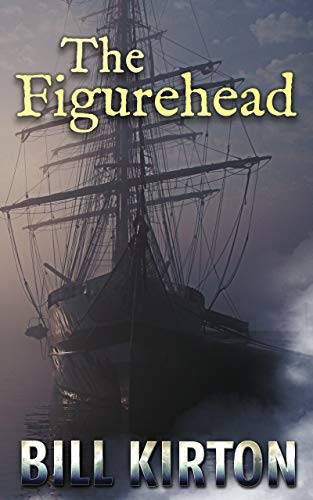 The Figurehead : Bill Kirton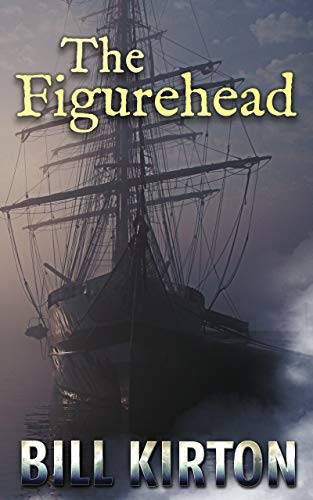 The time? April 1840. The place? Aberdeen, Scotland.
The battered body of Jimmie Crombie, a local shipwright, is found on Aberdeen beach. It looks to be a simple drowning, but John Grant, a figurehead carver, sees evidence of foul play. Crombie had been building a new ship for city merchant William Anderson. Anderson has one child, Helen, an independent woman in a society dominated by men and commerce.
John is intrigued by Crombie's death. He knows that Crombie has been swindling and blackmailing Anderson and many others.
Helen Anderson is as fascinated by the death as John. She becomes friends with Jessie, Crombie's widow, despite their different social status.
John is to carve the figurehead for the new ship. It is to be named after Anderson's wife, Elizabeth, but she prefers the idea of the figurehead being a likeness of Helen. John agrees to create an amalgam of mother and daughter. It's the beginning of a relationship between him and Helen that develops through the book.
Helen also begs her father to let her become part of his world of commerce, despite the fact that he warns her that it is a world of deceit.
John's investigation of the death uncovers various intrigues. Plenty of people have motives.
The Elizabeth Anderson is launched. Anderson invites John to join in a business venture. After the launch, Crombie's widow asks John to come and see her and the real story of the death is revealed.
The final scene brings John and Helen together as they admire the figurehead on the bows of the Elizabeth Anderson. Neither is yet ready or able to express the feelings they have for one another but they part with a lover's kiss and the unexpressed knowledge that, somehow or other, the future will bring them together.
Book Links
Website
Facebook
Twitter
Amazon Author Page
On Amazon UK
On Amazon
More Great Reads: