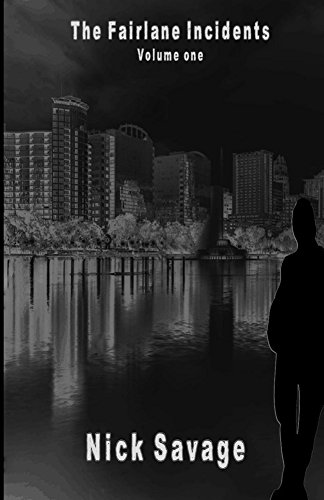 The Fairlane Incidents – Volume One : Nick Savage
The Fairlane Incidents – Volume One
A modern-day romantic tragedy, The Fairlane Incidents follows Finn Fairlane as he attempts to reestablish himself and reinvent his career after moving to Orlando.
After the limelight of a successful record producing career, he answers an internal need to make music for more than the dollar sign.
But the move to Orlando proves more than he bargained for.
With the deadline for a client's record release looming and his need to find inspiration to make the album happen, he meets a woman named Viv, a long time fan, and admirer.
While an unconventional relationship begins with Viv, Finn runs into Faith, the love he left behind almost twenty years ago to pursue his dreams.
Tragic and hopeful, cynical and romantic. Everything we love to hate and hate to love about the often bad timing and unfortunate circumstances that make up the everyday.
Finn Fairlane is as fun as he is flawed, so come along as he starts a new chapter of his life in the magical city of Orlando. What could go wrong?
Book Links
Website
Twitter
Goodreads
Writing.com
On Amazon
More Great Reads: