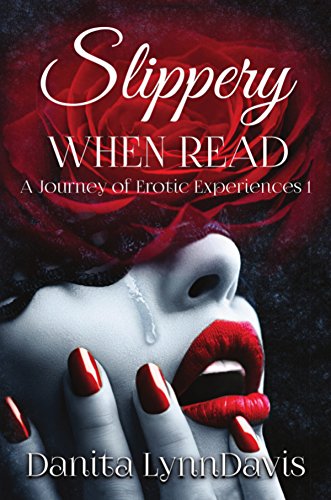 Slippery When Read : Danita Lynn Davis
Slippery When Read
Pick your pleasure: a brazen in-flight encounter with a handsome stranger, a mysterious den of sin run by a salacious madam, a late-night romp between neighbors, an adventurous ménage à trois years in the making, a voyeuristic tryst with an unexpected fan, a hot-dad fantasy come to life, a happy-ending massage to relieve tension or a steamy hotel rendezvous that pushes the limits.
In this tantalizing collection of erotic short stories, your wildest fantasies finally come to life. Each stimulating and provocative experience is unique. A variety of sexy scenarios and creative positions will entice you from beginning to end. Whether you favor men or women—or freely enjoy both—immerse yourself in a world of bold and alluring characters. They don't withhold their desires, and neither should you!
Perhaps you've already had experiences like these and are looking to yet again escape the doldrums of everyday life. Maybe you seek inspiration to spice up your own intimate moments by discovering new and exciting pleasures. Either way, Slippery When Read is guaranteed to tickle your fancy and leave you wanting more.
Are you ready?
More Great Reads: