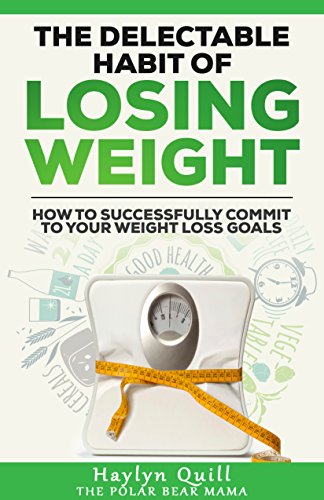 The Delectable Habit of Losing Weight : Haylyn Quill
The Delectable Habit of Losing Weight
IF YOU WANT TO SUCCEED IN LOSING WEIGHT, YOU'VE GOT TO GET YOUR MIND RIGHT.
Successful thoughts spur successful actions. To play on Napoleon who said it best: What the mind conceives, the body achieves.
If you want to be successful in your weight loss goals, The Delectable Habit of Losing Weight will show you how.
In this book, you'll learn:
How to follow through on your successful weight loss goals
How to retrain your mind to form a new relationship with food
How to start a new delectable food habit
How to treat yourself to the best of everything, every single day
Your success is limited only by your thinking. Change your thoughts and the weight will come off. In less than 90 days, I lost fifty pounds. Even now, I average a loss of 1-2 pounds per week. I don't diet. I eat what I want and I don't work out.
This weight loss success is not a fluke.
It's about building a new lifestyle habit. A habit anyone can learn, a lifestyle anyone can follow.
The time is now.
Triumph in your own weight loss journey. Start your new delectable habit today.
**AS A SPECIAL THANKS, a FREE link to THE DELECTABLE HABIT OF LOSING TRACKING JOURNAL is included. This 30 day tracking journal, packed with inspirational quotes is a MUST HAVE for staying motivated and on target with your weight loss journey.
More Great Reads: