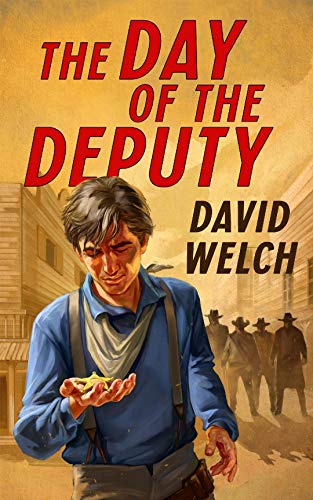 The Day of the Deputy : David Welch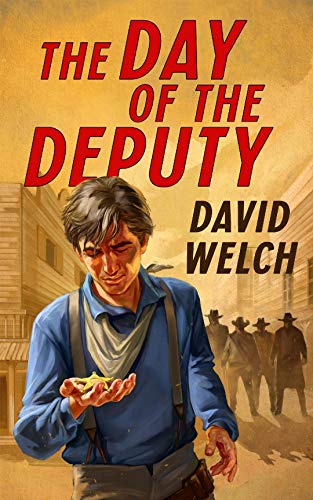 Stanton Brunner has always lived in the shadow of famous lawmen. His father is a respected town sheriff, his grandfather a legendary, retired U.S. Marshal. But Stan never wanted to have it out with the bandits of the world, and was content to live the quiet life of a frontier town gunsmith.
This comes to a crashing end when Bloody Brit Talmadge and his band of outlaws ride into town. Talmadge is a hardened killer with a cruel philosophy to match. He means to rule the town and surrounding valley with an iron fist, and that requires eliminating all who might challenge him.
When tragedy strikes Stan's family at Talmadge's hands, the young man finds himself with a choice: slink away and do nothing, or take up the badge where no one else will. If he stays and fights, he faces seasoned killers who have him outnumbered, and have the townsfolk running scared. Stan, on the other hand, has never shot at a man, never enforced the law, and never really been in a serious fight.
Beyond his inexperience, he's also torn between a duty to see justice done, and a seething, justifiable desire for revenge.
About the only thing the man has going for him is courage, and soon enough that courage will be the only thing standing between a small town and complete annihilation.
Book Links
Facebook
Goodreads
Amazon Author Page
On Amazon
More Great Reads: