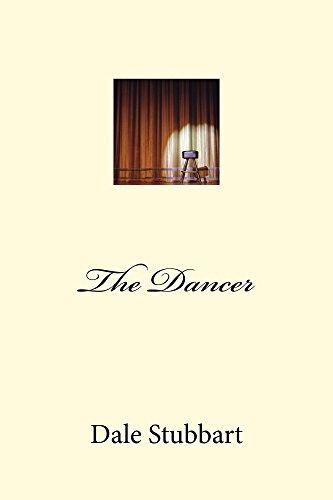 The Dancer : Dale Stubbart

The simple story of a young woman in love, a young woman who is trying to find out who she is.
While the story is simple, the manner in which it unfolds is anything but. And sometimes the ride is so wild it has everyone, including the Author, hanging on to their seats.
The Dancer starts on the Stage and that's where it ends. In between, it goes to the beach, an Artist's Studio, and to a Native Village. We come to understand that the Artist's Studio and Native Village are other worlds.
Sometimes she felt like she was living on a yo-yo. Flown towards the ground, then hovering there – a few inches away from the ground – before being spun back the other way and flown towards the sky, hovering there and then flown back towards the ground. From one extreme to the other – that was her life.
Why, oh why, had her Director (fool that he was), chosen this particular dance for her to perform? Spinning back and forth between the other dancers reminded her of that yo-yo. She liked Ramon and Raul equally well and couldn't choose between the two of them. The Director knew this, so why had he chosen the three of them for this dance?
Will the Dancer find true love? Will she find her place in the World?
Book Links
Website
Twitter
Instagram
Goodreads
Amazon Author Page
On Amazon
More Great Reads: