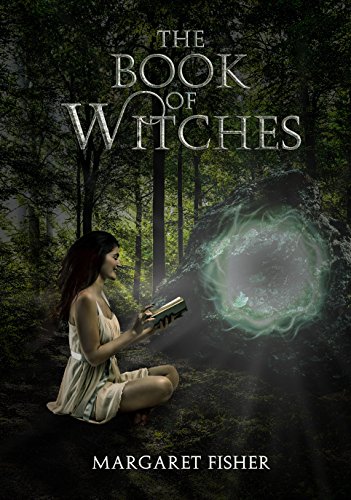 The Book of Witches : Margaret Ann Fisher
The Book of Witches
Megan Conroy thinks she has problems; she's struggling to pass math and with only one year of high school left she still has no idea what she wants to do with her life. She certainly never thought she'd become a witch.
A near miss from a speeding car triggers an inexplicable rush of power within her, leading to strange, recurring dreams and encounters with even stranger creatures.
After being saved from a demon by her classmate Finn, she finally starts getting some answers. Meg, he explains, is now an awakened witch; a person whose dormant magic has been brought out by trauma. Real witches, she learns, are nothing like the broomstick-riding figures she's used to from movies. The descendants of an ancient tribe who made an alliance with the Fae, Witani are born with magic and have the ability to see the spirits who oversee the natural world.
She receives another shock looking through study abroad brochures when she finds a picture of the same standing stone from her dreams. This prompts her to choose Scotland as her destination, where the stone is located.
As she's drawn ever deeper into the secret world of magic and Fae, she wrestles with the dilemma of whether or not to tell her parents about her new life. But it's not long before she has far more to worry about. Her arrival in Scotland sets a series of events in motion that will change her forever; bringing with it new friends, love, and danger.
Book Links
Website
Facebook
Pinterest
Amazon Author Page
On Amazon
More Great Reads: