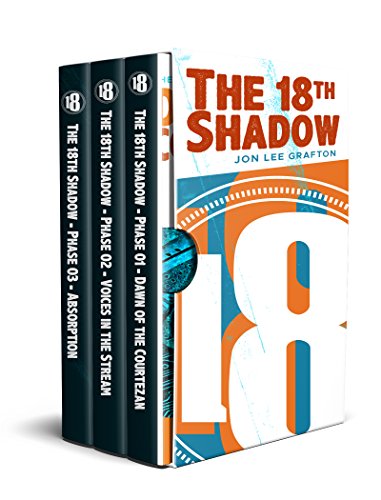 The 18th Shadow Box Set : Jon Lee Grafton
The 18th Shadow Box Set
This updated Box Set contains the first three books in The 18th Shadow Series.
The year is 2082 . The North American Union comprises all of Mexico, Canada and the United States. Drug wars rage. Alcohol is banned. Cannabis is mainstream.
93 remain free, including the shiners; 21st century transhuman outlaws and their cyborg guardians. Each is a criminal. They make America's black market vodka in a fusion-powered super still. And they're the only heroes left.
Book Links
Website
Facebook
Amazon Author Page
On Amazon
More Great Reads: