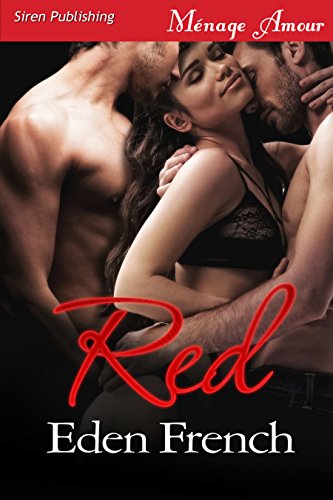 Red
The handsome and dashing Calen "Red" Reddington is ready for love, and Celeste Wolfe is just the woman he needs. Enraptured by her, Calen will do anything to have her and give up everything to be by her side. But just how much will he sacrifice for his deepest desires?
Being a modern day shape-shifter isn't easy. Despite a dominating physical prowess, Zev Reynolds is alone. He longs to find the one with whom he can share his secret: his true mate. But who? As Zev struggles for balance between loyalty and desire, his animal struggles to remain hidden.
Celeste Wolfe is an outsider; fiercely independent and strong. Then fate tosses her into the midst of Greek life. Drawn to both Calen and Zev, something supernatural inside her ignites. Celeste discovers a part of herself she never knew existed and realizes choosing between the two may be the one thing that breaks her.
Book Links
Website
Facebook
Twitter
Instagram
Amazon Author Page
On Amazon
More Great Reads: