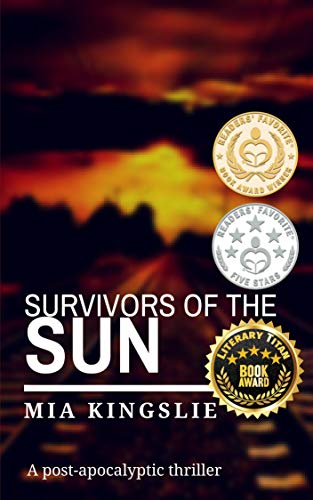 Survivors of the Sun: A post-apocalyptic thriller : Mia Kingslie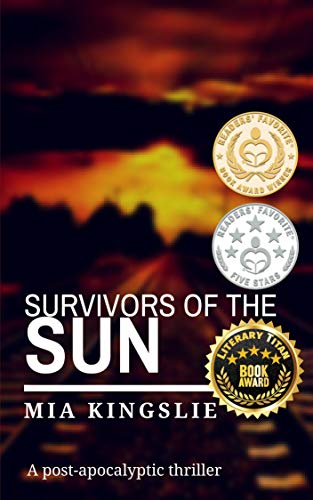 Georgia was not a survivalist and she did not have a bug-out plan. She was a happily married woman, at home with three children and their Boston Terriers.
In an instant, everything changed. The power went off, and no-one knew why. By nightfall, Nathan, her husband had still not returned. In time, the water stopped running.
With only three days of food left in the house and dwindling water supplies, she has no choice but to flee Kansas City.
Their world changes dramatically, entering a post-apocalyptic age, with looting, rioting, and violence becoming the norm. As they escape across country, Georgia has to overcome her fears and keep her loved ones safe.
Together they face heart-wrenching decisions as they encounter the inconceivable.
Their journey leads them through a harsh new reality. The struggles and hardships that they endure, threaten their very existence, testing their loyalty, fortitude and love for each other in ways they could never have imagined.
Book Links
Website
Twitter
Amazon Author Page
On Amazon
More Great Reads: