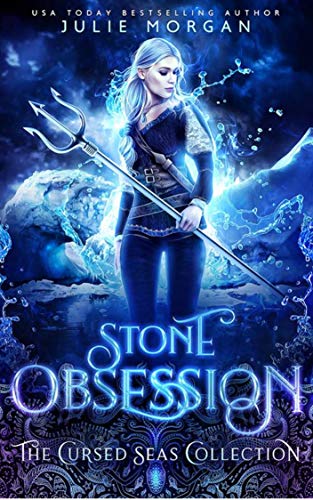 Stone Obsession : Julie Morgan
Stone Obsession
Dark magic doesn't die easily. Luckily, neither does she.
In a world racing toward extinction, the Siren Amaryah fights for survival. Under the plagued waters of Antarctica, she faces sea creatures mutated into predators by an old, dark magic. The frozen lands above are riddled with danger, as well, where Pirates, Magicians, and Islanders all vie for power.
A single Legacy Stone could change all that—it could bring back the world Amaryah lost. And she plans to find it. After all, if there's nothing left to live for, she has nothing left to lose. Or so she thinks.
Dark magics have ways of fighting back, and she'll face more threats than ever before—not least of all the possibility of a long-forbidden love.
A love she may have to sacrifice in order to save her world.
Book Links
Amazon Author Page
On Amazon
More Great Reads: