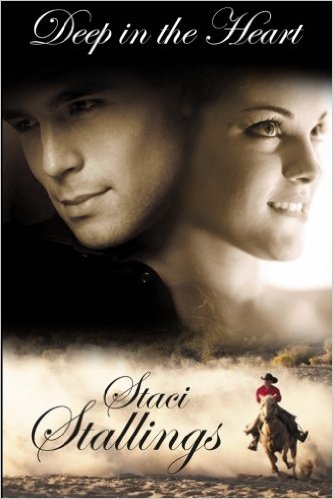 Deep in the Heart : Staci Stallings
Deep in the Heart
Just out of college and completely alone in the world, Maggie Montgomery has one shot left to save her life from an abyss of poverty and hopelessness.
Clinging to the last shred of fuel and hope, she arrives at the mansion of Texas billionaire Conrad Ayers. Although Maggie is clearly not what Mr. Ayers and his wife have in mind for a nanny, they agree to hire her temporarily until they can find someone more appropriate to fill the position.
However, Maggie's whole world is about to be up-ended by two way-over-scheduled children and one incredibly handsome hired hand. As she struggles to fit into a world she was never made to fit in, Maggie wonders if she can ever learn to become a perfect version of herself so she can keep the job, or is she doomed to always be searching for a life she can never quite grasp?
Keith Ayers despises his life. As the son of Texas billionaire Conrad Ayers and the fiance to a Senator from Texas' daughter, it looks great on the outside, but inside, he is dying. He would vastly prefer to manage and train his father's racehorses. However, everyone else thinks that is beneath him. He needs to get into industry and build on his father's success. Suffocating under the constrictions of his life, he meets Maggie who begins to teach him that wealth and power is not everything in this life. But can Keith defy the most powerful men in Texas to follow his heart?
Book Links
Website
Facebook
Twitter
Amazon Author Page
On Amazon
More Great Reads: