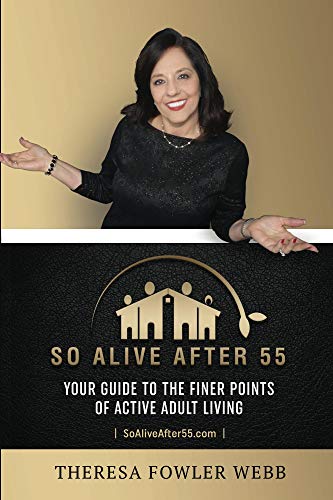 So Alive After 55 : Theresa Fowler Webb
So Alive After 55 – Your Guide to the Finer Points of Active Adult Living
So Alive After 55 is a book about the finer points of Active Adult Community Living, written by the retired Vice President of 9 Active Adult Communities, Theresa Fowler Webb.
Based on more than 20 years of experience, Theresa talks about WHAT an Active Adult Community is, WHY you should consider the lifestyle and what you should KNOW before making a final decision to join one.
This easy read will educate while entertaining you with interviews of current residents and the advice they have for those considering this lifestyle.
Book Links
Website
Facebook
Twitter
Amazon Author Page
On Amazon
More Great Reads: