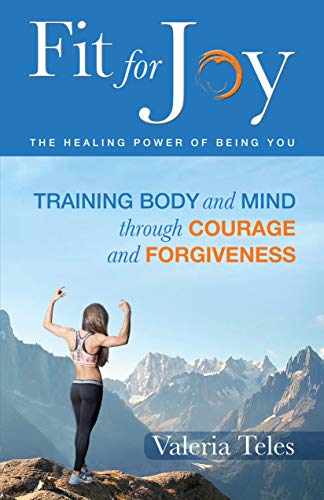 Fit for Joy : Valeria Teles
Fit for Joy: The Healing Power of Being You
First-prize fitness competitor and personal trainer Valeria Teles invites you to reflect on the idea that joy is an ever-present choice.
From a young age, Valeria yearned for a life that would bring her joy. She hoped to find it in relationships and a successful career, but neither brought a genuine smile to her face. She then discovered fitness, which became her escape – keeping her even further from the truth, until she could no longer live without joy.
During a meditative period away from the fitness world, Valeria learned that exercise and enjoyment belong together, and that forgiveness is essential for personal healing.
Now a student of Buddha's teachings, she shares her vision for conventional fitness that is integrated with emotional and spiritual well-being.
Fit for Joy will inspire you to establish a harmonious mind-body connection that is based on self-knowledge and self-love. Insightful and tender, this book will show you how freedom, joy, and peace come from courage, and that courage can be found by being true to yourself.
Book Links
Website
Facebook
Twitter
Instagram
Amazon Author Page
On Amazon
More Great Reads: