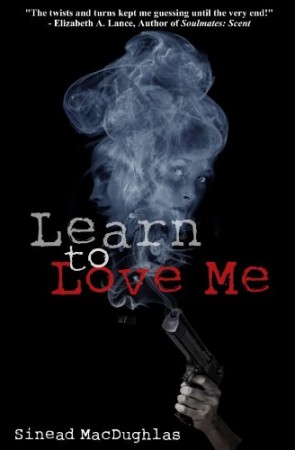 Learn To Love Me : Sinead MacDughlas
Learn To Love Me
A mystery/thriller with romantic undertones, Learn To Love Me is set in Oshawa, Ontario, Canada, in the year 1995.
Despite her secret past, Emily O'Shea was finally living a normal life. There had been some arguments with her husband Trevor lately, but no marriage is perfect. At least the column she writes for the local paper is going well…that is, until one of her interviewees goes missing, and a monster from her past resurfaces.
Within a week, Emily's life spins into chaos. Missing girls, a telephone stalker, murder, a monster, and an intense ex-lover; it's turning out to be one hell of a summer!
Her husband is acting erratically, her boss is threatening to pull her column, and the police suspect she's the muse for a murderer. Can Emily save her marriage, her job, her life and her sanity? More importantly, are her darkest fears justified? Does Emily already know who the killer is and, if she does, can she do anything to stop them?
Book Links
Facebook
Twitter
Goodreads
Amazon Author Page
On Amazon
More Great Reads: