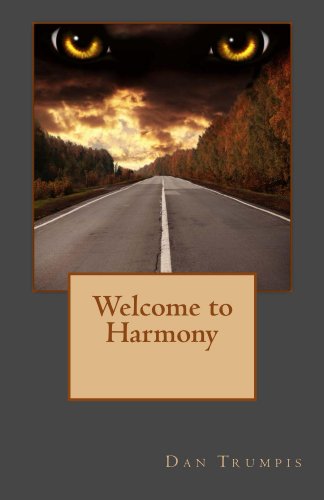 Welcome to Harmony : Dan Trumpis
Welcome to Harmony
Being twelve years old is already hard enough. Being a werewolf makes it even harder.
Dillon Howell and his parents have just moved to Harmony, a small town in Northern California. Like all kids, he just wants to fit in and make friends, while keeping his "condition" a secret, of course. But Dillon quickly finds out he's not the only person in town who isn't what he appears to be.
Welcome to Harmony, Dillon Howell.
Your life is about to change forever.
Book Links
Website
Facebook
Twitter
Amazon Author Page
On Amazon
More Great Reads: