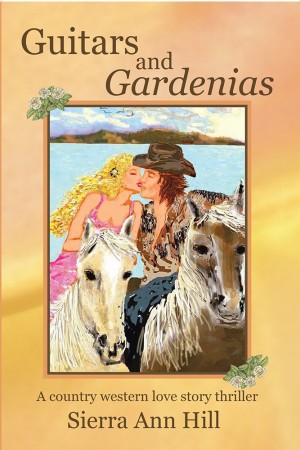 Guitars and Gardenias : Sierra Ann Hill
Guitars and Gardenias
Country western idol Matson Daley had always been surrounded  by gorgeous women. But the party was getting old. He was ready to fall in love with the right woman. His woman.
He'd had thousands of miles of highway to think about what she'd be like, and the fantasy turned real when he met Leah Hayes. Matson believes he's found his true love in Leah, with her incomparable supermodel beauty, knowledge of the music business and kind, generous heart.
Theirs is  whirlwind fairytale romance that evolves into something authentic and pure. But Leah possesses a terrifying, life-altering secret that she must reveal to Matson, though she's not sure how and when.
And Matson Daley has demons of his own. Unknown to him, by becoming his lover, Leah has become a target for murder by some of his violent, obsessed stalker-fans.
More Great Reads: