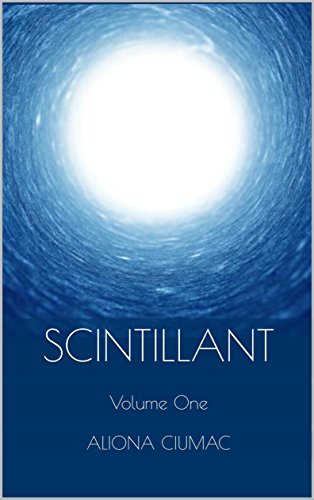 Scintillant: Volume One : Aliona Ciumac
Scintillant: Volume One
Kaivalya is a Soul seeking answers pertaining to her first life, in the prison world we know as Earth, first born year 439 in the Ottoman Empire.
Now living in Spain as a young Gypsy, memories and visions of her previous lives haunt her.
With the gift of a Seer, devoid ignorance that plagues all Souls, she recognizes her cluster with whom she spent each lifetime. As she sails through each lifetime, nothing is as it seems.
Memories perceived as truth, now shattered illusions, when another Seer from her cluster of Soulmates dares show her an alternate view of her reality.
Kaivalya's transgressions thrusts them through Scintillant each time, reborn, unable to ascent Home. Who is she, and what is her purpose?
A journey through two millennia arises questions that plagues the mind of each one of us; the answers found will siphon your breath.
It will anger you, humble you, make you cry, and offer what we all seek; hope for a life beyond this one.
More Great Reads: