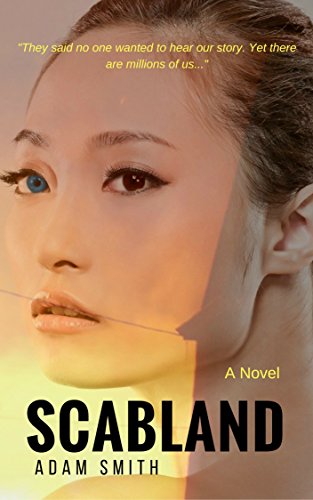 Scabland
When Melissa Cohen was 18 a cruel attack ruined her dream of becoming a psychiatrist. Ever since, she's been unable to commit to any relationship or career. She's been a soldier in the Israeli army, an Israeli federal agent, a Miami police officer and a forensic photographer. Now 38, she's a successful paparazzi photographer.
For 20 years Melissa assumed her attackers didn't know her identity. But one does. Dying from the mysterious Burning-Heart Virus that's ravaging the nation, he confesses to her. He doesn't tell the other rapists who she is, but he tells them she knows who they are now—except for one, a sadist he only knows as Spider.
When Spider starts killing off anyone who can identify him, Melissa is forced into a deadly race to discover his identity before he discovers hers. All the skills Melissa learned at her former jobs fall into place as if she'd been unconsciously training for this hunt all along.
But Melissa isn't out to kill. This would-be psychiatrist has had a long time to think about rape, and she has a cure. And now she has the perfect test subject in her sights.
Book Links
Facebook
Twitter
Amazon Author Page
On Amazon
More Great Reads: