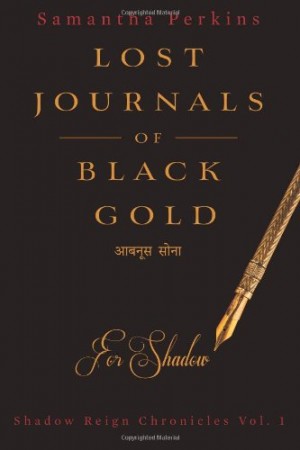 Lost Journals of Black Gold : Samantha Perkins
Lost Journals of Black Gold : Shadow Reign Chronicles Vol. 1
I have never been out of the country on assignment. This is my chance to prove myself. How far will one journalist go to discover the truth? Find out in the enthralling new novel Lost Journals of Black Gold: Shadow Reign Chronicles Volume One. Aisha Benson has always followed her heart. Her relationship with her boyfriend, biochemistry professor Majid Khan, is evidence of this.
While both were raised in Muslim households, Aisha's experience growing up as an African-American differed from Majid's Bengali-American upbringing. Yet they have managed to find both love and success since first meeting on Yale's campus.
But when Aisha is assigned a temporary relocation to Kolkata, West Bengal, India, for a story, love will have to take a temporary backseat.
Aisha learns that years before, an American journalist was sent to the small Kolkata district of Sonagachi. Looking eerily similar to Aisha herself, this missing journalist was never heard from again.
New evidence emerges indicating that the missing woman may in fact still be alive, and Aisha embarks on an international journey to track down the truth once and for all.
Book Links
Facebook
Amazon Author Page
On Amazon
More Great Reads: