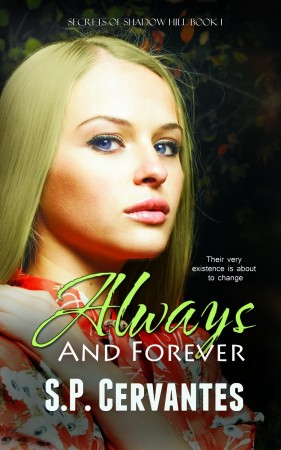 Always and Forever (Secrets of Shadow Hill, Book 1)
Twin sisters Ava and Hannah were ripped from their peaceful seeming lives into a whirlwind of attacks and war only to learn the real truth about their existence.
Nothing was as it seemed anymore and may never be again. They had already lost their father in childhood now they have to cope with their mother's kidnapping as they watch those sworn to protect them risk their lives.
 Book Links
Website
Facebook
Twitter
Goodreads
Amazon Author Page
On Amazon
Always and Forever : S.P. Cervantes