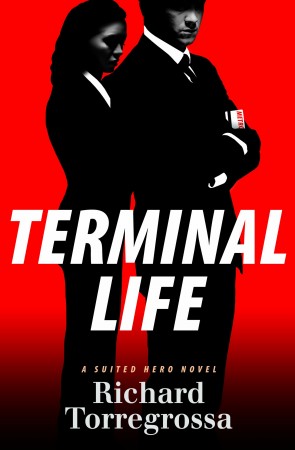 Terminal Life : Richard Torregrossa
Terminal Life : A Suited Hero Novel
Luke Stark, a Special Forces veteran, returns home from his second tour in Afghanistan to learn that his wife has been mysteriously murdered and his son has disappeared. These tragedies, in addition to suffering from post-traumatic stress disorder, push him over the edge.
He has also been diagnosed with an incipient form of cancer, but he forgoes treatment, a decision that is akin to a slow suicide. Although he languishes in a shelter, he wears an impeccable suit, an eccentric characteristic that sets him apart from his fellow down-and-outers and just about everybody else.
He is nicknamed, somewhat ironically, The Suited Hero. Revenge and the search for his son spark a kind of rebirth in him that is as cathartic as it is brutal. This leads him into the dangerous world of illegal prescription drug distribution, where nobody in this gripping mystery crime thriller- not even some family members-is who they appear to be.
 Book Links
Website
Facebook
Twitter
On Amazon
More Great Reads: