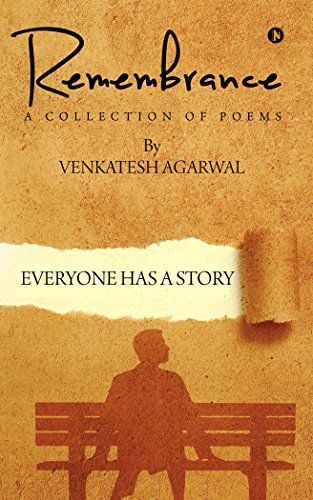 Remembrance : Venkatesh Agarwal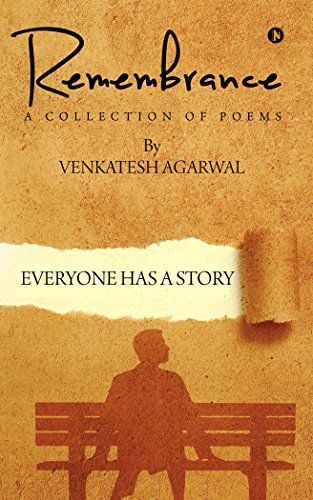 A collection of poems based on the daily life experiences of a commoner. It is the perfect read for a quiet introspective evening, or when you simply want to lose yourself into the memories of those incidents of love, heartbreak, anger and hope that you have been through at some point of time in your past or are going through in your present.
These poems will reflect your emotions in such a way that you would instantly feel: This is me, this is exactly how I feel.
Whether it is the melancholy of 'Pursuit,' or the wishful thinking of 'Desserts,' you will be riding a roller coaster ride of emotions. Furthermore, poems like 'Celebration and Annihilation' and '10 Years of Slavery' will force you to question your sense of morality and empathy.
No matter where you are, whether it is your office, your home, a beach or atop a mountain – reading this book is sure to leave your mind and heart in a tangle of varied emotions such as happiness, nostalgia and self-revelations.
Book Links
Website
Facebook
Twitter
Instagram
Amazon Author Page
On Amazon
More Great Reads: