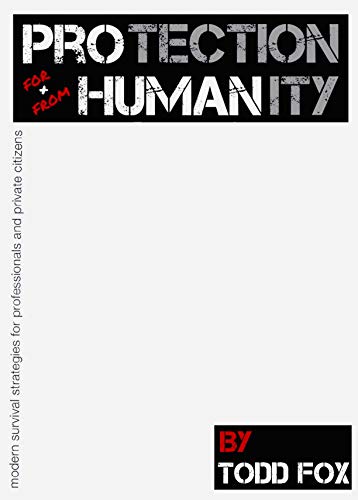 Protection for & from Humanity : Todd Fox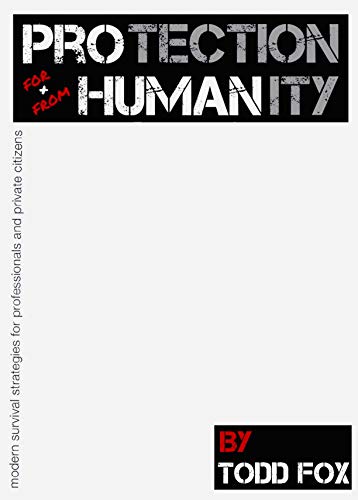 Protection for & from Humanity is a specialized skills book written for the concerned citizen. It shares systems and processes used by military and law enforcement special operations teams to protect dignitaries, officials, celebrities, and executives across the globe. Its contents can be easily applied to the daily operations of your business and your family's activities alike. This publication offers access to exclusive knowledge, which was previously available to less than 1% of the population.
Key chapters include Mindset, Problem/Analysis/Solution, Situational Awareness, Adaptability, Foresight, Environments, Baseline Anomalies, Criminal Minds, Common Dangers, Required Knowledge, Response Options, Attacks & Counters, Equation Manipulation, Stress Inoculation, Human Behavior, Data/Info/Intel, Threat Assessments, Terrain Assessments, Shoot/Fight/Drive, Surveillance, Advancing, Foreign Travel, Route Selection, Mapping, Managing Change, and developing Core Attributes for Success.
Protect your business.
Protect your family.
Protect yourself.
Watch Maynard James Keenan of the rock band Tool talking about PRO HUMANITY book by Todd Fox on the Joe Rogan Show.
Book Links
Website (author)
Website (book)
Website (Tour Protection)
Amazon Author Page
On Amazon
More Great Reads: