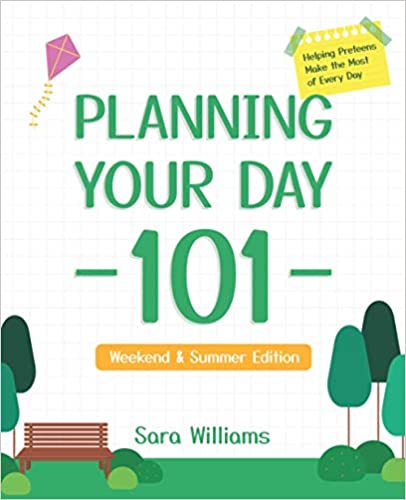 Planning Your Day 101: Helping Preteens Make the Most of Every Day (Weekend & Summer Edition) : Sara Williams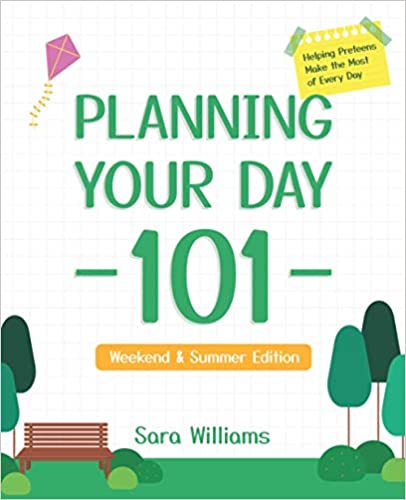 This workbook serves as a creative space for tweens to build their own schedule for weekends and summer days. As they work through the book, preteens will learn important life habits like planning, time management, life balance, and flexibility, to empower preteens to transition into a more open mindset in their teen years.
Carefully designed to serve as a practical hands-on approach, the book is full of full-color illustrations, brainstorming activities, and exciting categories that will help any preteen achieve balance in their daily life.
Your tween will be inspired to discover their interests, learn how to schedule their day, and gain the confidence to take control & act with responsibility.
Not only that, this workbook will help them turn their interests into a personalized schedule by taking actionable steps to build their own schedule. It's a fun-packed and powerful workbook that supports a growth mindset for anyone who completes it.
Planning Your Day 101 is an ideal gift for your friends, family, or any tween you wish to delight on a birthday or for any occasion. Be a game-changer in their lives and give them an interactive, practical gift that will send them in the right direction and teach them critical life skills ahead of their adult years.
Book Links
Website
Facebook
Amazon Author Page
On Amazon
More Great Reads: