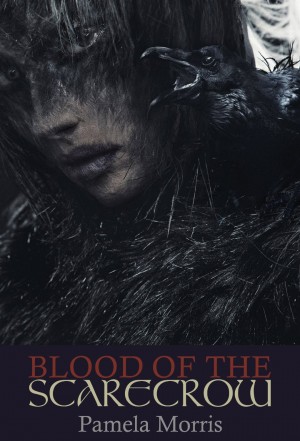 Blood of the Scarecrow : Pamela Morris
Blood of the Scarecrow
The sleepy, little town of Barnesville, New York seldom sees much in the way of excitement, until one morning a body is found in the village cemetery. Authorities deem it an unfortunate accident but Angela Jennings, assistant to the detective in charge of the case, doesn't agree with the ruling and despite not yet being officially on the police force, she takes it upon herself to investigate.
She finds more than she sets out to as she digs deeper into the victim's life and the role his family played in the founding of the town. Barnesville's past is full of secrets, secrets the town librarian, a self-proclaimed witch, seems reluctant to reveal.
It is a history laced with blood, witchcraft and at least one scarecrow that refuses to stay where it should. Angie eventually must face one of her darkest fears to unravel the mystery and break the spell that has been cast in order to solve this case and put the unsettled spirits of Barnesville and Peter Wakeley to rest.
Book Links
Facebook
Twitter
Amazon Author Page
On Amazon
More Great Reads: