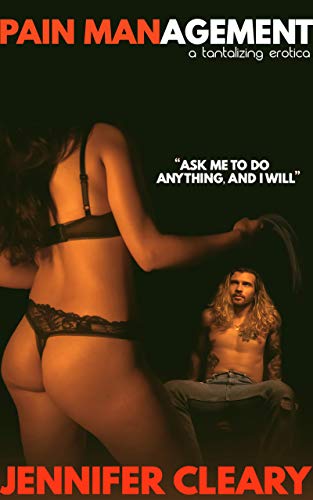 Pain Management : Jennifer Cleary
Pain Management
Jenny and Mike's first couple of nights in bed together were not how Jenny imagined.
"…She dominated anyone who wanted… She missed it… Absolutely no strings attached…" Can she get Mike into that?
When suspicions of him being a potential danger arose, she opened a written letter addressed to him. "I know who you are."
Mike does not know who he is. Over the past twenty years, he has wiped his memory clean of his past by repressing his trauma. He has slim recollection of his childhood. He flips through stolen identification cards, and has owned and operated his psychology practice for years. He does not remember why. With help from his coworkers –and sexual fantasies –he tries to recover who he is.
Who is the person he has come to be? Will the letter help them discover his past? As she tries to learn his secrets, she dreams of showing him –and others –the magic of BDSM.
Book Links
Twitter
Instagram
Goodreads
Smashwords
Amazon Author Page
On Amazon
More Great Reads: