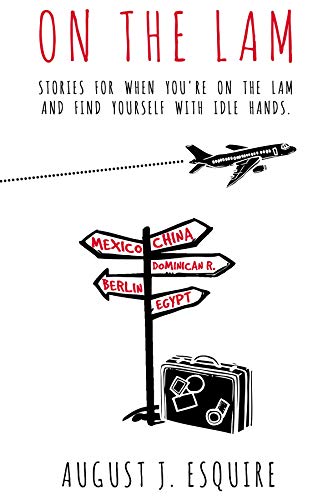 On the Lam : August J. Esquire
On the Lam
This is a book for readers who want to laugh and enjoy the escape that travel has to offer.
Each chapter is a true adventure in one of five countries: Mexico, Egypt, China, Dominican Republic, and Germany. Throughout the tales of fortune, and mostly hilarious misfortune, the reader is provided with approaches to becoming a better, more effective traveler, but also sage advice about issues to keep in mind in each of the five countries. These ideas are all sewn into the tapestry of finely woven stories.
The book is designed to fit in your pocket as you travel from destination to destination; when you have a moment to stop and sit down, have a few laughs over a cup of coffee in an airport or at a bus terminal.
The title, 'On the Lam', means "to run away or escape", so the book was meant to assist in that endeavour. May it accompany you in your endless pursuit of wanderlust.
Book Links
Facebook
Amazon Author Page
On Amazon Canada
On Amazon
More Great Reads: