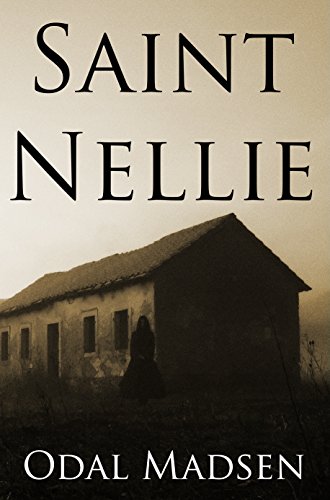 Saint Nellie
Saint Nellie is a suspense novel that takes place in a small Southern town, where an undercurrent of chaotic violence lingers behind paranoid sneers and angry church sermons, bleeding into the lives of its residents as effortlessly as an afternoon iced tea.
Mia Taylor is a fifteen year-old spending a stifling Summer in Blackwell, Tennessee, trying her best to avoid standing out in a place where old ideas still have deep roots. However, what gnaws at the heart of Blackwell isn't just a community struggling to escape a history of racial violence, but something equally destructive, otherworldly, and older than time immemorial. Something the residents speak of in hushed tones and with furtive glances. Tales of the town's one-eyed "witch", Nellie McGruder, bubble at the pit of the town's consciousness, and rumors of the dark power wielded by the reclusive woman run rampant.
Now, tasked with reaching out to Nellie McGruder, Mia and her mother are forced to look deeply into the soul of Blackwell, and what they find will utterly terrify them.
Book Links
Website
Twitter
Amazon Author Page
On Amazon
Saint Nellie : Odal Madsen