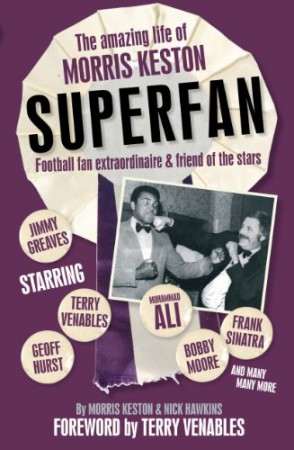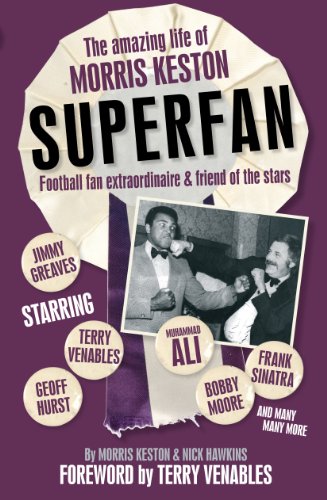 The Amazing Life of Morris Keston – Football Fan Extraordinaire & Friend of the Stars
Superfan is a collection of stories and anecdotes from one of English soccer's great characters.
Morris Keston was once just a regular Spurs fan, albeit one running a highly successful business, but then he started befriending the players (at first by following them out of the ground and sitting next to them on the bus!). By the time the 1966 World Cup came around Bobby Moore and Jimmy Greaves were popping round for tea between England training sessions and when Spurs reached numerous cup finals in the '70s and '80s the players from both teams would flock to his exciting after-match party instead of the club's official dos.
Travelling the world to follow Spurs and England team in the days when for most fans it simply wasn't an option, Morris invariably ended up on the team bus or in the bar with the players. In 1991 he even came within a few hours of becoming chairman of Spurs.
Beyond football he became friends with the likes of Eric Morecambe and Jimmy Tarbuck, Muhammad Ali and Frank Sinatra. He regularly travelled from LA to Vegas in Sinatra's private jet and still goes into a cold sweat when recalling the time Stirling Moss reversed his car down a narrow street at 90mph.
He had a whole chapter devoted to him in Hunter Davies's classic sports tome The Glory Game, but now the amazing adventures of Morris Keston at last have a book of their own.
Book Links
Twitter (Morris Keston)
Twitter (Nick Hawkins)
Amazon Author Page
On Amazon UK
On Amazon
More Great Reads: