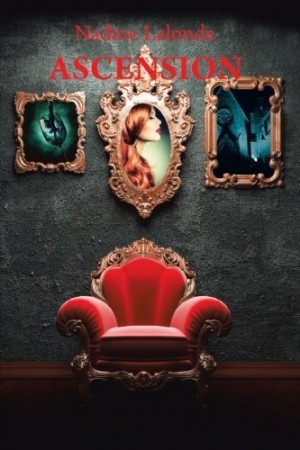 Ascension : Nadine Lalonde
Ascension
What would you get if you combined Law & Order SVU, Criminal Minds and Dexter with Twilight?
Nadine Lalonde's "Ascension", Crime and Action in an Intelligent, Gripping Novel with a Supernatural Twist!
ASCENSION combines the intrigue of the criminal element, the intelligence of the investigation, the allure of the supernatural, and enduring love with some steamy sex.
The story of Ivy Lewis, a once meek and abused woman, who finds herself in a world of violence that she can't fathom; a world where she must kill to survive. Adopted into an immortal family after a near fatal assault, she is torn between her strong connection to humanity and her need to kill. Ivy succumbs to her primal urges, discovering that she has a rare and special gift, in the process. She meets Jay, a night club owner, and they are drawn to each other by an unexplained force, a passion so strong that it escapes reason. Embracing her new family and her new love, Ivy hones her immortal qualities finding some satisfaction in using them to exact justice in New York City.
With a chosen few from the NYPD accepting of their vigilante ways, Ivy and her de facto family hunt the most appalling criminals in NYC, including the College Rapist, a notorious serial offender. As his spree escalates to murder, one of their own is a target of the College Rapist's nefarious deeds. Will Ivy find this victim in time and deliver her brand of justice?
Book Links
Website
Facebook
Twitter
Linkedin
Amazon Author Page
On Amazon
More Great Reads: