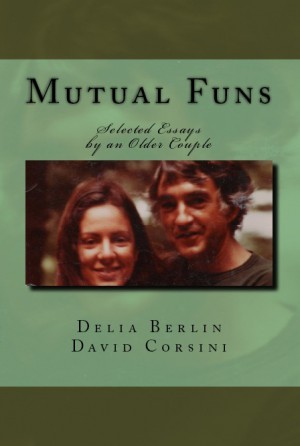 Mutual Funs : Delia Berlin and David Corsini
Mutual Funs follows Joint Accounts in this couple's series of essay collections.
Independently written by each author, these eclectic biographical essays interconnect through settings, themes and characters, sketching the authors' lives together.
Nature in general and animals in particular inspired some of these pieces, while family, community and life transitions gave shape to others.
Delia Berlin and David Corsini are retired educators residing in eastern Connecticut. Married for over thirty years, they have academic backgrounds in hard and social sciences, as well as strong artistic inclinations.
In addition to these essays, David produces assemblages from found materials and Delia writes bilingual children's books.
Book Links
Twitter
Amazon Author Page
On Amazon
More Great Reads: