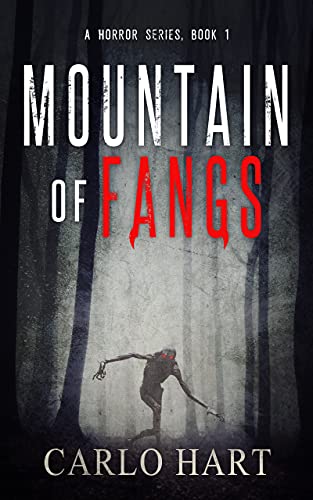 Mountain Of Fangs : Carlo Hart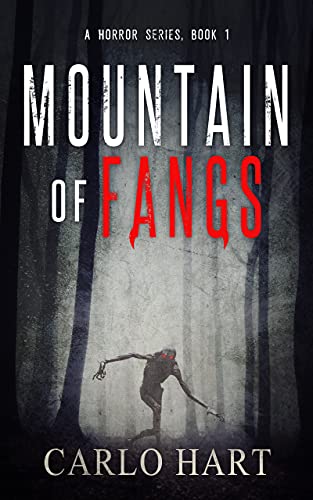 A brimming sense of despair. A hotbed of horrific beasts. Who will survive the hellstorm?
Frazier Mountain, California. Kevin Murphy can't seem to catch a break. Fleeing to an imposing pine-forested peak after a series of Hollywood fiascos, the beaten-down writer fears the gorgeous woman on his arm won't stick around if he doesn't find success soon. But their idyllic cabin in the woods becomes a house of horrors when he discovers the area is secretly a haven for disturbing creatures and deadly vampires.
Desperate to show he's strong, Kevin and his girlfriend rush to assemble a monster-fighting force. But all his efforts might be for naught in the face of their maniac neighbor's plan to use a legendary spellbook to unleash all-out annihilation.
Can the troubled wordsmith rebuff a bloody invasion without becoming fiend fodder?
Mountain Of Fangs is the pulse-throttling first book in the "Mountain Of Fangs" horror series. If you like creepy locales, inhuman threats, and the clash of swords and gunfire, then you'll love Carlo Hart's uneasy climb.
Buy Mountain Of Fangs to dodge death's bite today!
Book Links
Website
Facebook
Amazon Author Page
On Amazon
More Great Reads: