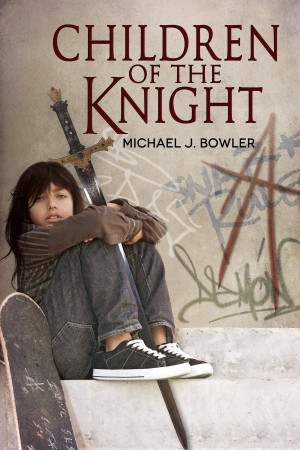 Children of the Knight : Michael J. Bowler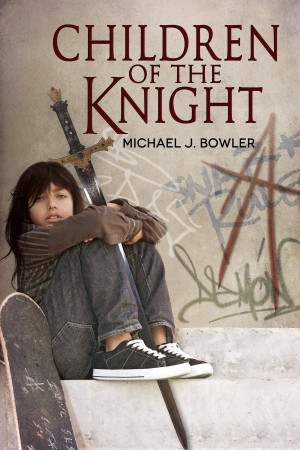 Children of the Knight
According to legend, King Arthur is supposed to return when Britain needs him most. So why does a man claiming to be the once and future king suddenly appear in modern-day Los Angeles?
This charismatic young Arthur creates a new Camelot within the City of Angels to lead a crusade of unwanted kids against an adult society that discards and ignores them. Under his banner of equality, every needy child is welcome, regardless of race, creed, sexual orientation, or gang affiliation.
With the help of his amazing First Knight, homeless fourteen-year-old Lance, Arthur transforms this ragtag band of rejected children and teens into a well-trained army—the Children of the Knight.
Through his intervention, they win the hearts and minds of the populace at large, and gain a truer understanding of themselves and their worth to society. But seeking more rights for kids pits Arthur and his children squarely against the rich, the influential, and the self-satisfied politicians who want nothing more than to maintain the status quo.
Can right truly overcome might? Arthur's hopeful young knights are about to find out, and the City of Angels will never be the same.
The Knight Cycle Begins . . .
Book Links
Website
Blog
Facebook
Twitter
Amazon Author Page
On Amazon
More Great Reads: