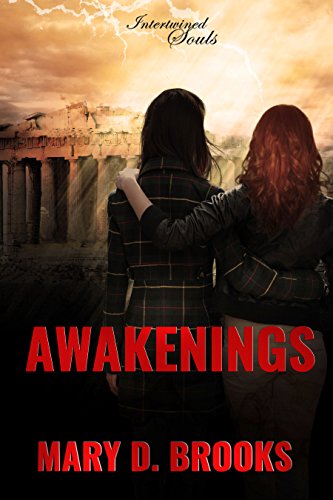 Awakenings (Intertwined Souls Series: Eva and Zoe Book 4)
It's 1950 and Eva and Zoe find themselves in Larissa, Greece. The journey home for Zoe to reclaim her inheritance after the Greek Civil War had ended is a bittersweet homecoming.
Eva and Zoe have have weathered every obstacle that fate has put before them but now they have to find the strength to confront their haunted wartime memories in Greece. Eva also has to terms with a woman from the past who is a quiet, gentle soul but has extraordinary paranormal power of visions through time.
Faced with a physical reminder of her tortured past, Eva needs all her courage, strength and resilience to confront her harrowing memories and content with the secrets that are bubbling to the surface. Zoe contends with her own soul shattering memories of helplessness, heart-rendering pain and loss.
They leave Greece with a new friends and family. In Germany they discover that Eva's grandmother — the matriarch of the Muller clan — is not a woman to be taken lightly nor ignored. Shocking family secrets that have been hidden for generations are revealed.
Pick up Awakenings and follow Eva and Zoe's journey of love, resilience and the strength to face down unredeemable foes in this historical lesbian romance series imbued with urban fantasy and mystery.
Book Links
Website
Facebook
Twitter
Amazon Author Page
On Amazon
Awakenings : Mary D. Brooks