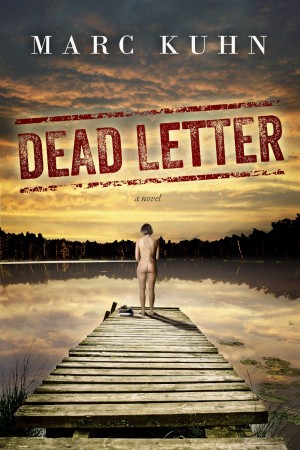 Dead Letter
Robert and Sandra are two young lovers whose quest to be together forever is challenged by misguided jealousy and a great world war.
They grew up together in the small town of Centreville on the scenic Corsica River that streams outward from the Eastern Shore of Maryland. This is the land of pleasant living along the great Chesapeake Bay. It is a rich and bountiful environment where resilient people have lived for generations and where a usually tranquil lifestyle remains undisturbed…until a letter mailed forty years earlier finally reaches its destination.
A dead letter is undeliverable. Some or all of the information on the envelope is indecipherable or destroyed. Only authorized personnel are permitted to open a dead letter in an attempt to determine to whom, or by whom, the letter is written.
This is the story of a dead letter written by a soldier in World War II to his girlfriend. Attempts to deliver it and reveal its mysterious content will consume the lives of a father and son and span four decades.
Book Links
Book Website
Author Website
Amazon Author Page
On Amazon
More Great Reads: