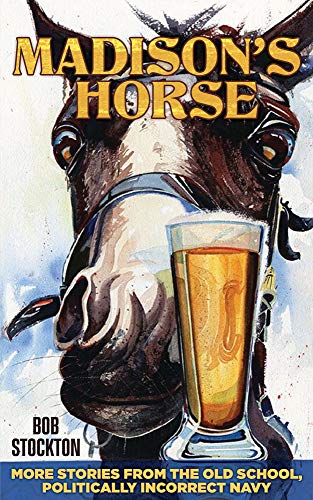 Madison's Horse : Bob Stockton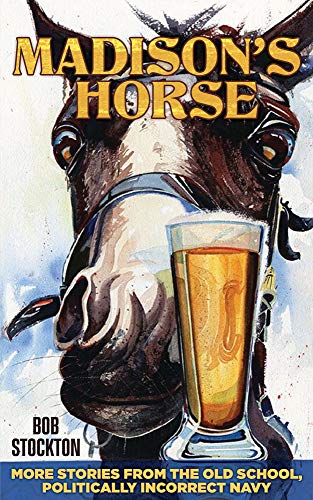 More Stories from the Old School, Politically Incorrect Navy
"Driving across the Zambales Mountains in a rental car with a diapered pig. A submarine's up close and personal encounter with a snoozing whale. A dilapidated bread truck forging fearlessly ahead in a blizzard. A beautiful and enigmatic waitress who lived her life on her own terms. An alcoholic horse who refuses to leave a bar. Twelve stories that cover the emotional spectrum from hilariously funny to tragic are found in award-winning storyteller Bob Stockton's tenth book, Madison's Horse: More Stories from the Old School, Politically Incorrect Navy."
Madison's Horse gives the reader another sampling of retired Chief Petty Officer Bob Stockton's retrospection from the U.S. Navy spanning three decades of the Cold War and Vietnam War era, where young men went to sea, fought a war and came ashore after long periods at sea to let off steam in the ports of far-off and not so far-off lands.
Grab a cup of coffee, get comfortable and delve into the memories of an old school Navy veteran who has a unique flair for spinning a ripping good story.
150 pages with end-of-chapter illustrations.
Book Links
Website
Facebook
Twitter
Amazon Author Page
On Amazon
More Great Reads: