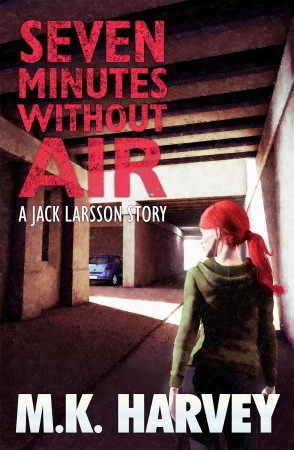 Seven Minutes Without Air : M.K. Harvey
Seven Minutes Without Air (A Jack Larsson Story)
Still recovering from a harrowing incident in Afghanistan, which ended his illustrious army career. Recently released from army prison, Jack Larsson returns to his boyhood home of Yorkshire. He hopes to discover the truth surrounding the death of his younger brother, move on from his dis-honourable discharge and banish his demons.
Jack meets up with his uncle but soon becomes tangled in a complex web of corrupt businessmen, his brothers ex-girlfriends, eastern Europeans and a police force who don't want him to discover the truth surrounding his brothers death.
With the help of an ambitious journalist he gets closer to the truth, discovers family secrets and realises all isn't quite as it appears. He is left in a desperate race to save not only his sanity but also his soul.
Book Links
Twitter
Amazon Author Page
On Amazon UK
On Amazon
More Great Reads: