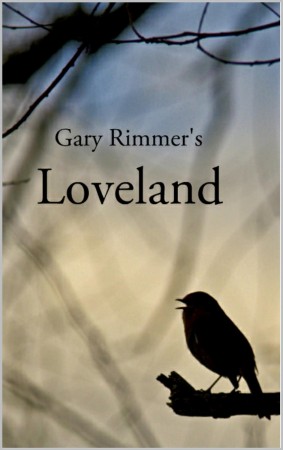 Loveland – The Octets : Gary Rimmer
Loveland – The Octets
The language is sweet, romantic, and inspired by Shakespeare. If you are a romantic at heart then I think you might like these lyrical octets, or little word pictures. Fifty five new poems exploring the complexities of the human condition and the world around us. Thought provoking and humorous at times. Poems of nature, unrequited love, ambivalent love, suffering, desire, lust, loss, time, and more….
The octet form is a difficult form to write to. It has taken a number of years to build this collection. With an emphasis on detail, and using poetic devises. The end results give a distinct poetic sound.
The poem, The Smile, describes how a simple smile can stir the heart – but not necessarily in a good way! The winter bird poems, The Thrush, Robin, and Hawk allude to suffering and survival. The poem, Dissonance, uses the Mozart quartet to describe the feelings of love and condolence. The poem, Ambivalent Love, dramatically describes the ambiguities found in a relationship.
Wordsworth
My worth is but his words echoed,
He being master of the verse,
So when I write a line, 'tis owed
To him in me and this green Earth.
So gratefully my head is bowed,
And he and me and lovely Earth
Write on – His part the greater sound
In my verse, giving my words – worth.
Book Links
Google Play
Amazon Author Page
On Amazon UK
On Amazon
More Great Reads: