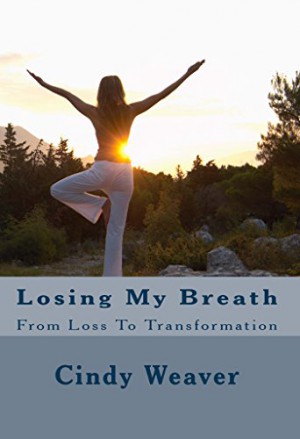 Losing My Breath : Cindy Weaver
Losing My Breath : From Loss to Transformation
Losing My Breath is an authentic account of the loss of a child. It is a walk from deep grief to joyful living and the weaving in and out of healing and brokenness in an unpredictable dance. Through explorations and journal entries, the author takes the reader on a journey through the many faces of loss including grief, forgiveness, anger, holidays and healing. The theme of eternal connection is woven throughout as continued communication is experienced between the author and her daughter.
This book, primarily spanning the first five years after loss, is a progression from loss to transformation when you look at the entire experience. Each chapter begins with the author's thoughts, questions or discoveries, and several chapters are followed with journal entries from the five-year period. The journal entries are unedited in order to present the experience in its rawest, truest form. To summarize them would have removed the actual impact from those days and moments.
There are four main streams that are woven throughout the book. One is that of deep reflection: meditation, prayer, reading, and writing. Another is working life out at a physical and cellular level: dancing, energy medicine, horseback-riding, and yoga. Working with intuitive healers and mediums and learning a new way of "mother/daughter" communication brought a deeper sense of a new relationship. The last was research: trying to figure out, at a more scientific level, what my brain was doing and what was happening in and around me.
More Great Reads: