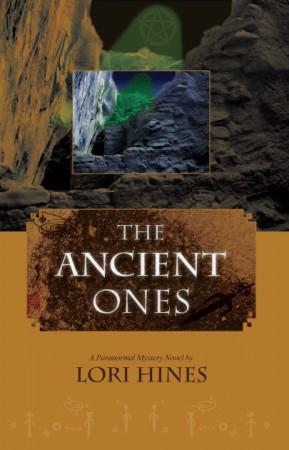 The Ancient Ones : Lori Hines
The Ancient Ones
Lorelei Lanier is adjusting to the powerful connections she has to spirits. Unfortunately, her medium abilities are only the beginning.
While working a dark arts case with the FBI and the Arizona-Irish Paranormal Research Society, she discovers she is the reincarnation of Annie O'Shea, the original owner of the Texas Canyon Ranch where the mystery unfolds. And Lorelei's astral abilities that saved her from a mine three years ago are becoming stronger upon discovery of an extinct, ancient race of people.
Underground tunnels, Stonehenge-like monuments, petroglyphs of the solar system, an alternate dimension and hidden Indian ruins—clues discovered in southeast Arizona pertaining to the ancient ones existence. But Lorelei has much more to worry about than the supernatural. She is struggling with her feelings for fellow investigator Ian Healy. Pagan and Wiccan, it is Ian's ability to heal with his eyes that captures her heart.
Two mysteries, one in Southeast Arizona and the other north of Flagstaff, soon culminate into a new reality for Lorelei Lanier. Will she be prepared for what the ancient ones have in store?
More Great Reads: